John
D.E.Jeffery
General Manager & Master Distiller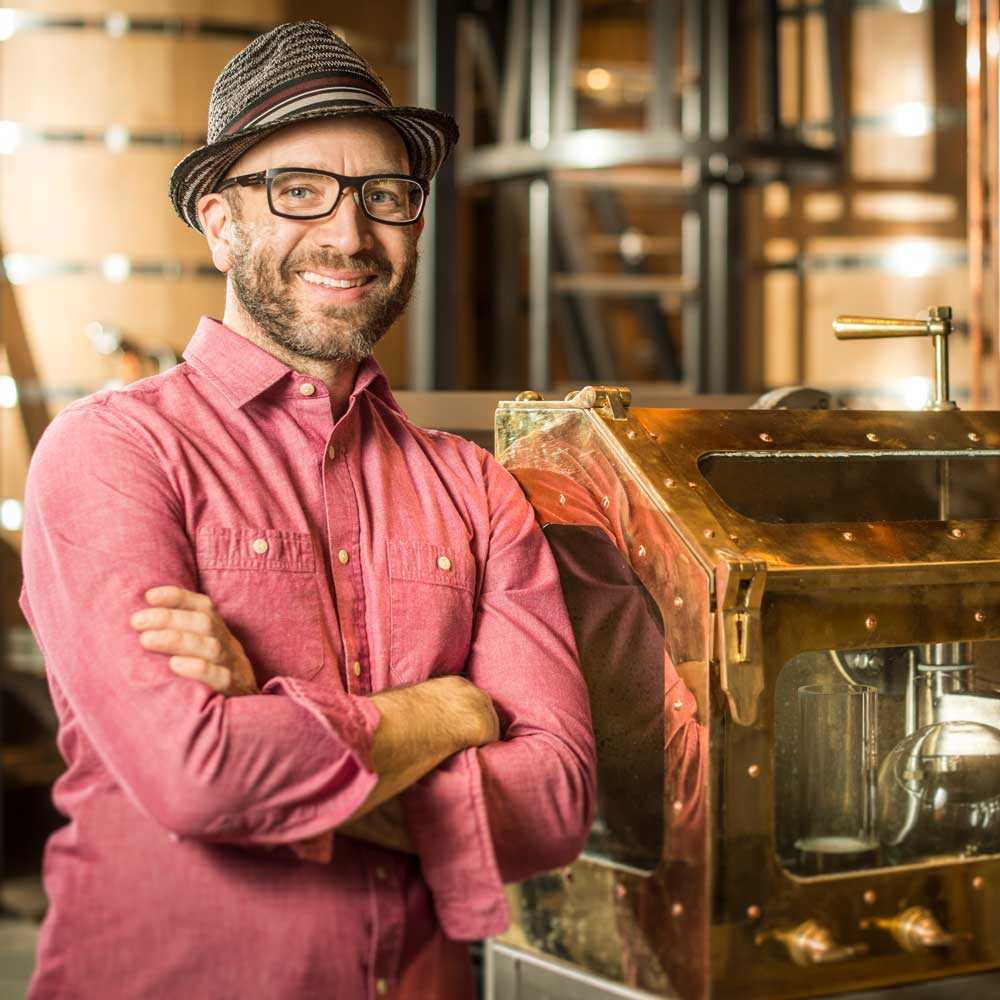 John earned a graduate degree in food chemistry from Michigan State University, where he focused on fermentation and distillation. He also holds an undergraduate degree in Exercise Physiology, and worked as a sound engineer, physical therapy aid, and personal trainer before joining the world of distillation.
At MSU, John worked with distillers from all over the world to make products and to set up startup craft distilleries. He also ran the university lab, performed analytical research on spirits, and even helped with a court case by recreating a prison still made from a garbage bag and a clothing iron!
Outside of work John loves the mountains, desert, ocean, sky, trail wandering, foraging for plants, smelling and tasting things, and cooking with what he finds. He also enjoys building things, writing books, and making stop-motion animation movies with his kids.