Christopher
Bently
Proprietor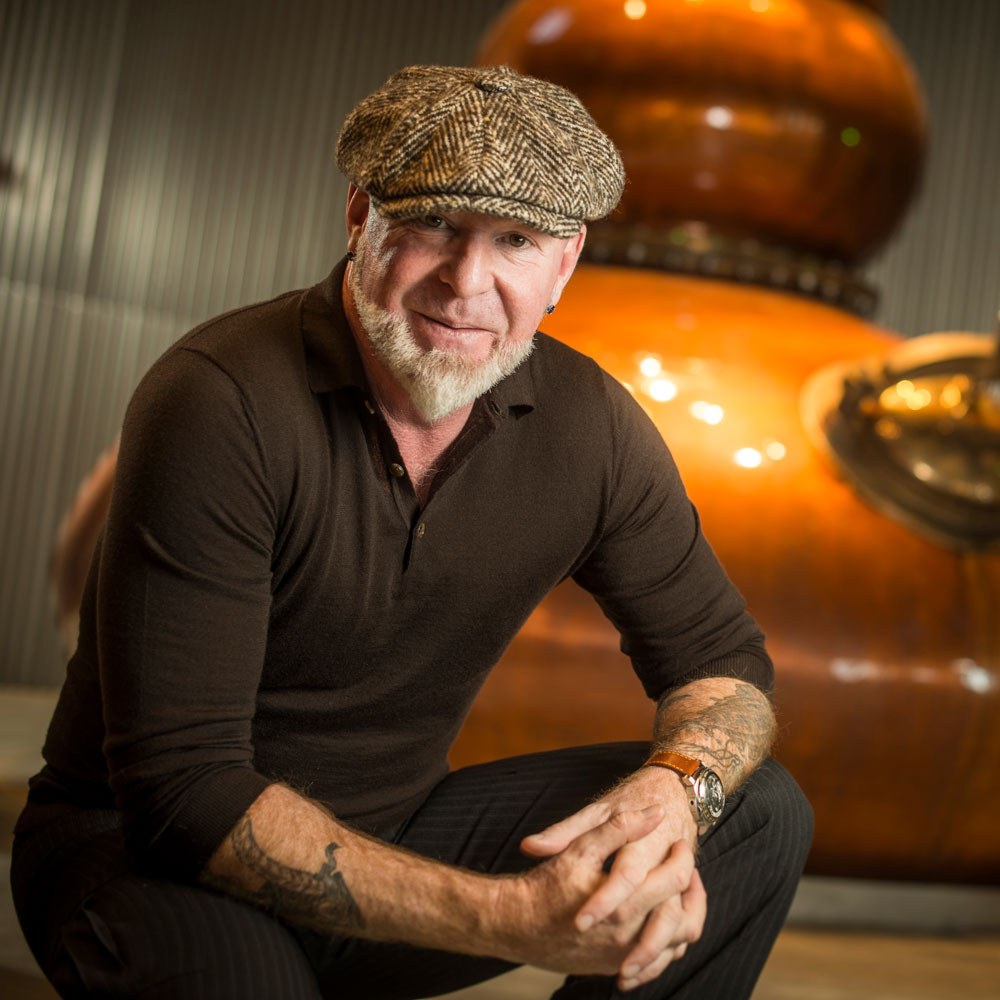 Christopher Bently grew up playing in the abandoned mill that is now Bently Heritage. His dream of creating something beautiful and unique at this site is now a reality. He blended his passion for restoring historic buildings with his love for premium spirits, single malt whisky, and gin, and with his wife Camille he created Bently Heritage. But it's not quite that simple.
Christopher traveled to Scotland twice as a young man, fascinated by his Scottish heritage. Instantly he felt at home, connected, and gained a passion for the land and culture. He says, "It's something in the terroir and history that makes Scotland so special." His return to Scotland many years later with Camille not only rekindled his love for the land, but also for single malt whisky. It was there, while studying the distilleries of old, that they decided to open a distillery in America and put American single malt whisky on the world map. It was essential for Christopher to express the terroir of whisky in an American spirit that fulfills such an expression to the fullest.
Throughout the design of the distillery, Christopher and Camille were focused on not only creating world-class single malt, but also specializing in the other spirits they are passionate about. Each had to be of the best quality and creation, be it gin, vodka, or American-style whiskies. A separate distillery was designed and built for each individual spirit. It had to be done a certain way.
As an avid environmentalist, Christopher Bently insists on nothing less than exemplary green operating practices. No stranger to innovation, he is the founder of Bently Ranch, a sustainable agriculture and cattle ranch whose goal is to produce all-natural products while protecting the land. In the tradition of the distilleries of the old world, Bently Heritage uses the grains that have been cultivated on these pristine ranch lands to craft a taste that could not be made anywhere else.
Christopher has ample experience in historic building renovations; this includes the flagship office for his Nevada operations, the Second Farmer's Bank, which was recently restored and earned LEED Platinum certification. This makes it the sixth non-residential space in the Silver State to have attained the highest possible green certification. In 2005, he purchased the former Federal Reserve Bank Building of San Francisco and renovated it to LEED Silver CI standards; the building now serves as one of the West Coast's finest wedding and event venues, as well as the hub of his company offices on the other side of the Sierra.
The Bently Heritage estate distillery complex, consisting of the Creamery and the Mill buildings, are LEED Gold certified, and one of Nevada's most beautiful and sustainable places to gather.
It's something in the terroir and history that makes Scotland so special.