Your Guide to an Easy Valentine's
---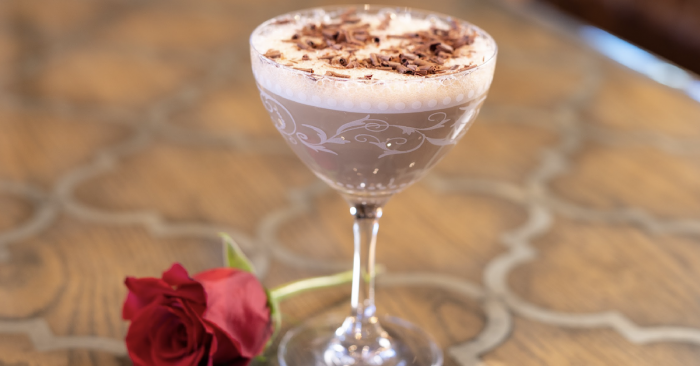 It's the season for heart shaped chocolate boxes, roses, teddy bears, and cheesy Hallmark cards. However, If you're going to do anything for Valentine's day this year, we challenge you to skip the traditional and plan an experience instead.

You might argue that buying your significant other that Roblox gift card with a box of chocolates is easier, but we're here to tell you that experiences can be easy too. A planned experience does not have to be some extravagant, "millennial" type of surprise. It can be as simple as buying a couple of steaks and leveling up the spirits you serve with it. Here's an example of what we will be doing as an alternative to a regular Valentine's day gift:
Let's start with the grocery list:
Premium cut of meat or fish: our choice is a grass fed filet mignon.

A couple of easy sides like fingerling potatoes and brussel sprouts (Pro-tip: throw in some pancetta to go with the sprouts).

Now for the sweets - go with a premium spirit instead of a heart shaped box. Our recommendation is the Hecate Cacao liqueur which is sustainably sourced from a heirloom variety of Criollo cacao nibs from Peru and Ecuador.
Fun Fact
Chocolate, in liquid form, and cacao beans were highly-prized luxury items among the Mayan and Aztec upper class. In fact, cacao beans were as valuable as gold, and once used to pay off taxes.
Next, you'll want to pick an easy cocktail recipe to shake up. Our suggestion is Forget Me Not. It's only three ingredients, consisting of Source One Vodka Rested in Oak Sherry Casks and Hecate Coffee, and half and half, but it's oh so delicious. Check out the recipe here.

Lastly, have some fun. Dust off a board game you and your partner haven't played in a while! A couple of our favorites are Scrabble and Jenga.
An experience can be that simple and quicker than waiting for a table on Valentine's week anyway! Whichever direction you go and whoever you spend your time with, be it your mom, significant other or dog, we hope you have a Happy Valentine's Day!

For those local to the northern Nevada-Tahoe region, our Public House will be open for cocktails and tours.