Gin Cocktails: Getting Creative Beyond the G&T
---
Alrighty then, let's be-gin. As a bartender, one of the most common things you hear is, "Oh, I don't drink gin." Gin seems to be an under appreciated spirit.
We find this is mostly because of the same stories of drinking half a bottle of your dad's or grandma's gin back one's early 20's. If this rings true for you, we implore you to give gin another chance! It is truly a dynamic spirit that makes wonderful cocktails.
While it is difficult to pinpoint the very beginnings of gin cocktails, this is a rough timeline of the creation of some of the most popular ones.
1840s: The Pimms Cup
2 oz Pimm's No. 1

½ oz freshly squeezed lemon juice

ginger ale
Combine Pimm's No.1 and lemon juice in a highball glass

Top with ginger ale

Garnish with cucumber slice, mint sprig, strawberry, lemon wheel, orange wheel

The highly popular Pimms No.1 is a combination of a gin liqueur, and a secret blend of botanicals, spices and orange.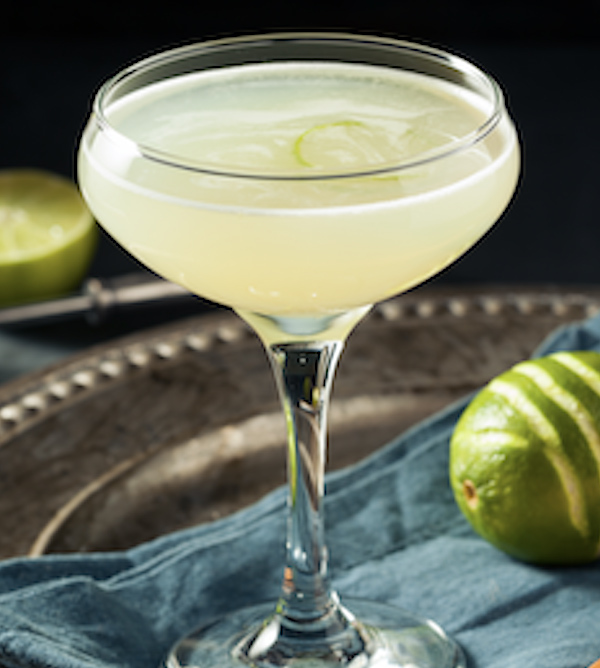 1867: The Gimlet
2 ½ oz gin

1 oz fresh lime juice

1 oz simple syrup
Shake and double strain into a coupe

Garnish with a lime wheel or twist
The gimlet was often enjoyed by British sailors around the 17th century as citrus was known to prevent scurvy.


1870s: Tom Collins
2 oz gin

1oz fresh lemon juice

½ oz simple syrup

club soda
Shake gin, lemon juice, and simple syrup

Strain over ice into a Collins glass

Top with club soda and garnish with a lemon wedge and a cherry
The Tom Collins was first written down by Jerry Thomas (pictured above) who was considered the father of modern mixology.


1884: Martini
3 oz gin

½ oz dry vermouth
Stir gin and ice in a mixing glass. Stir vigorously!

Strain into a martini glass

Garnish with an olive
Technically the martinis is stirred, not shaken–contrary to a popular spy's belief. The origins of the martini is a hotly debated subject, but most believe it was invented in Martinez, CA.
1909: Clover Club
1 ½ oz gin

¾ oz fresh lemon juice

¼ oz raspberry syrup or grenadine

1 egg white
Dry shake ingredients first

Add ice and shake

Serve up in a coupe

Garnish with fresh raspberries
One of the best known gin cocktails that predates prohibition, the Clover Club is thought to have been developed at the Philadelphia Men's Club.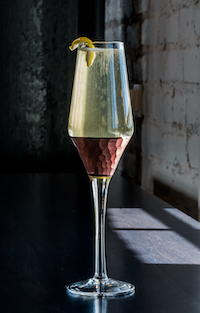 1919: French 75
1 oz gin

½ oz lemon juice

½ oz simple syrup

Champagne
Shake all ingredients except the champagne!

Strain into a champagne glass and top with the champagne
The French 75 was named after the 75mm field gun because of the powerful punch it packed.
1919: The Negroni
1oz gin (We like Juniper Grove American Dry Gin)

1oz sweet vermouth

1oz campari
Stir over ice in a mixing glass

Serve over ice in a rocks glass

Garnish with an orange twist
This cocktail was named after count Camillo Negroni, who preferred a more spirit forward cocktail. He famously requested to swap out the soda in his Americano for more gin, thus ultimately creating the Negroni.

1920: The Last Word
¾ oz gin

¾ oz green chartreuse

¾ oz Luxardo maraschino liqueur

¾ oz fresh lime juice
Shake and double strain into a coupe glass

Garnish with a Luxardo cherry
The creation of the Last Word is credited to Frank Fogarty of the Detroit Athletic Club.
I hope resurrecting some of these clever classic cocktails will inspire you to get creative with gin in your own home. Gin is very versatile and can be manipulated to really highlight the flavors of the different botanicals. Some cocktails emphasize its citrus tones and others bring out the more floral and herbaceous flavors.

The Juniper Grove Gin Collection from Bently Heritage
Here at Bently Heritage we have three very expressive gins in our Juniper Grove line. They all burst with their own unique flavor profiles. Each one is magically different.
Juniper Grove American Dry plays the tunes of a classic London Dry gin, where juniper and citrus are the leading ladies

Juniper Grove Atrium is more delicate and floral, with sparks of grapefruit

Juniper Grove Alpine is our limited production and tasting room only gin that gets its unique earthy flavor from locally sourced piñon pine cones from our native Sierra Nevada terroir
We hope this provided you with a little inspiration and that you'll experiment with your next cocktail! Enjoy!